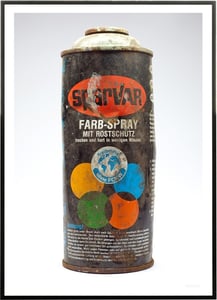 €

65.00
Can you still smell it? Can you? Come on! Don't tell me that seeing a Sparvar can doesn't give you a jolt of strange happiness, a mix of nostalgia and nausea. Memories of a time when you had to know which brands would mix and which wouldn't. When your choice of caps wasn't a question of having the right URL but meant you knew the right brand of deodorant you had to relieve of its cap.
I could go on, but probably shouldn't.
Size: 50 x 70 cm
Paper: 308 g/sqm Hahnemühle PhotoRag
Edition: 40, signed and numbered.
Price includes 19% VAT.